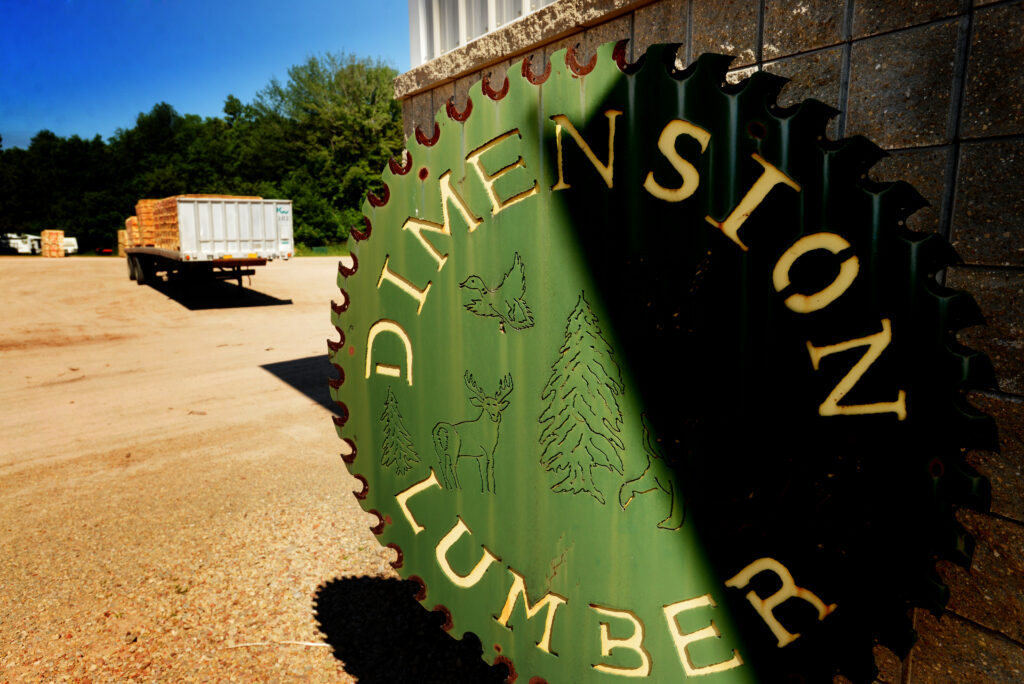 For over 25 years, Dimension Lumber Co. has been servicing the wood pallet and container industry. A fourth generation, family owned business shows our longevity, hard work, dedication, and loyalty towards our customers and the community. As you explore our website you will learn that Dimension Lumber Co. utilizes the finest of Wisconsin timber to produce a high quality American made product.
Our state of the art scragg mill operation is located in the heart of some of the best logging in Wisconsin and Upper Michigan. We utilize the log from start to finish in making our pallet cut stock. No upper grade material is pulled from our bolt wood making our product the highest quality pallet material available.
Dimension Lumber Co. is committed to providing jobs to workers in the U.S. with the safety of those workers being a high priority.
We are also active in the community and support organizations aimed at the betterment of all.
Associations
• Lake States Lumber Association
• Great Lakes Timber Professionals
• Suring Area Business Association