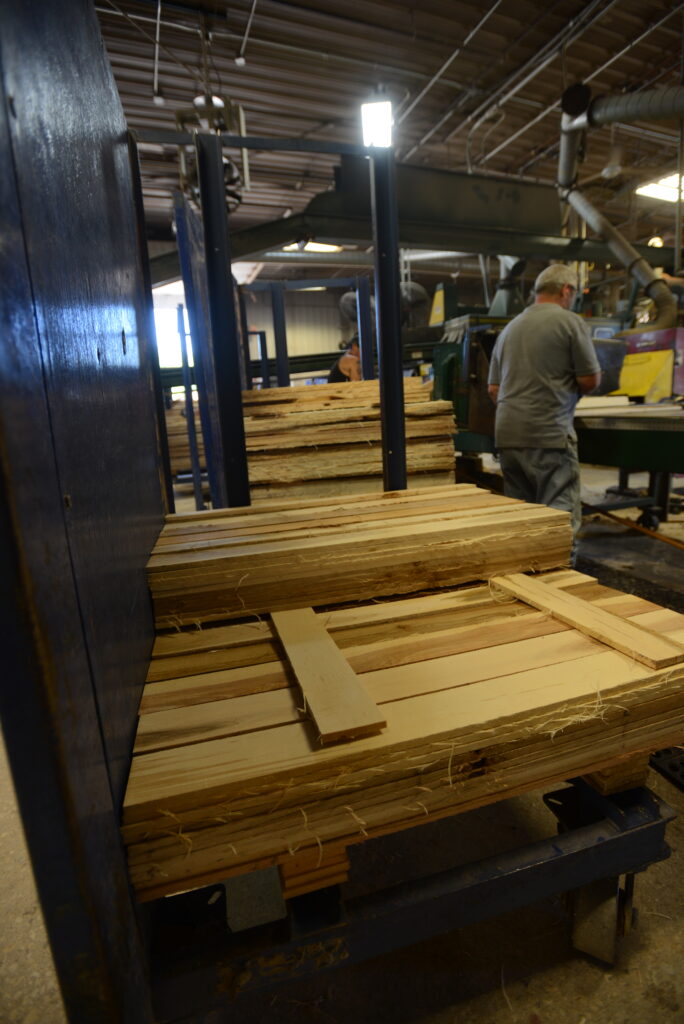 Dimension Lumber Co. understands how important short lead times and professional on-time service is to our customers. We utilize local trucking fleets to give our customers timely service at an affordable cost. Our main markets include WI, Mi, and Northern IL.
Our circular saw scragg mill provides uniform cuts for a high quality pallet cut stock. Our understanding on why machine downtime is important to our customers make our pallet cut stock a priority for many customers.
Dimension Lumber's band saw and gang saw lines keep the cost to our customers down while providing a high quality, dust-free product year round.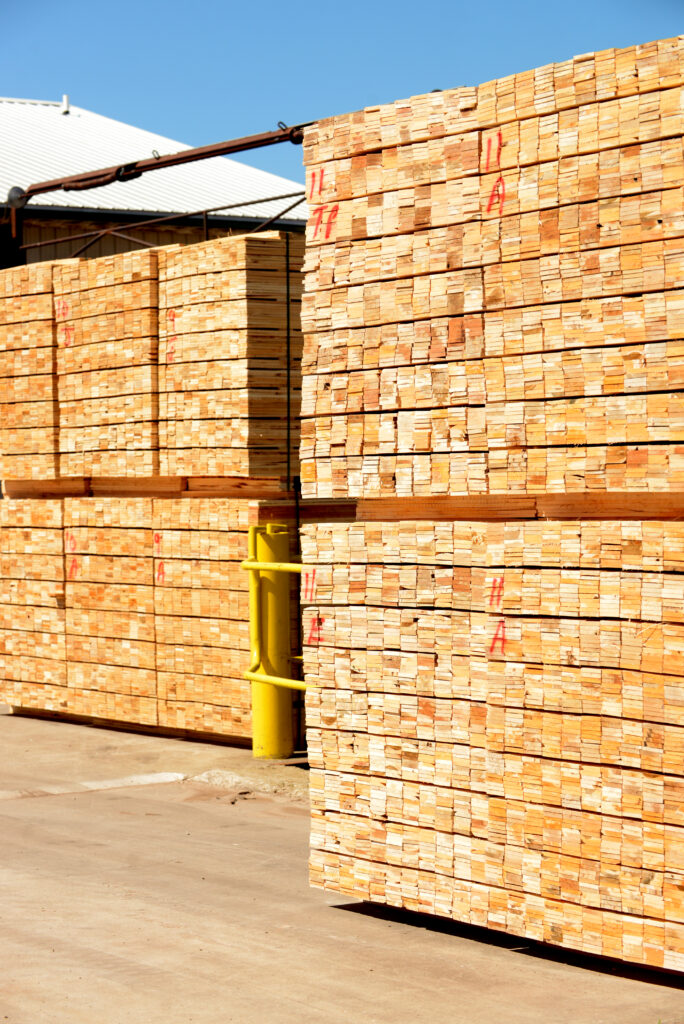 Material
• Mixed Hardwoods and Aspen
• Stringers 4/4-5 inches thick, 36-48 inches long
• Decking material 7/16-2 inches thick, 36-55 inches long
• All boards and stringers dedusted year round
• Notching available
Available Grades
• #1 material-for all your wood pallet needs
• Premium material- bark and defect free for you high quality and heat treatment needs
• #2 material available in decking and stringers
• #3 material available in decking and stringers